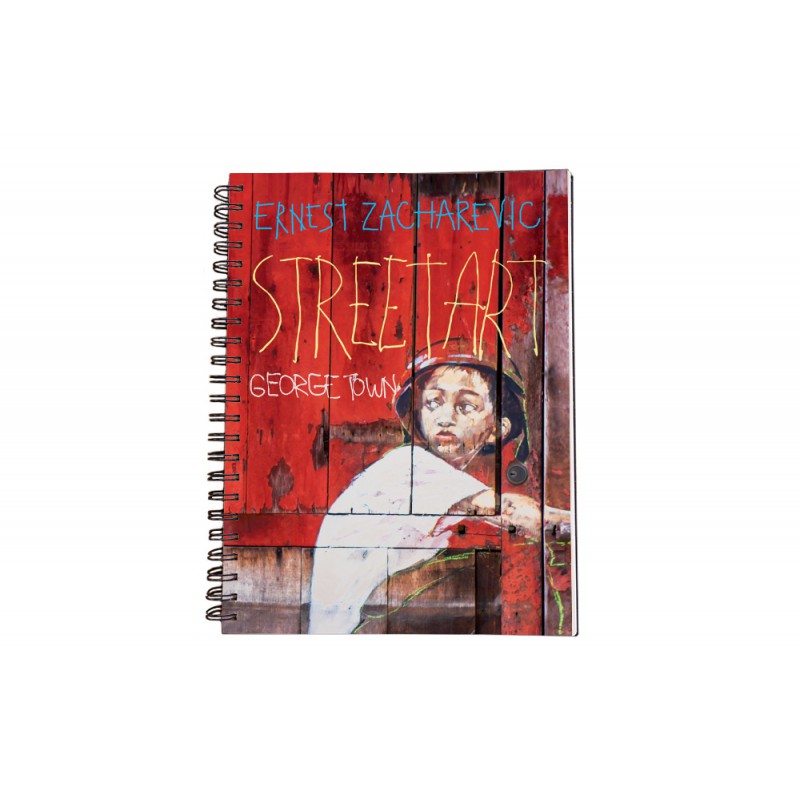  
StreetArt George Town
Streetart George Town features Ernest's wall art along with his photography of George Town's charismatic walls - blank canvases for readers to create their own wall art, write or simply enjoy the images.

Security policy

Delivery policy
When we first published Ernest's book in July 2012 we had no idea what to expect...
He'd worked on a series of wall murals for the George Town Festival and these became a Facebook phenomenon almost overnight. Everyone wanted a picture of the two kids on a bike. At all times of the day you'd see crowds lining up to take pictures with the murals. It was incredible. The media coverage, the crowds, these murals have become major attractions, yet these are so simple. Images of everyday people, doing everyday things.


Hardcover
A5
64pp
Full-colour throughout
ISBN 9789671157510
You might also like