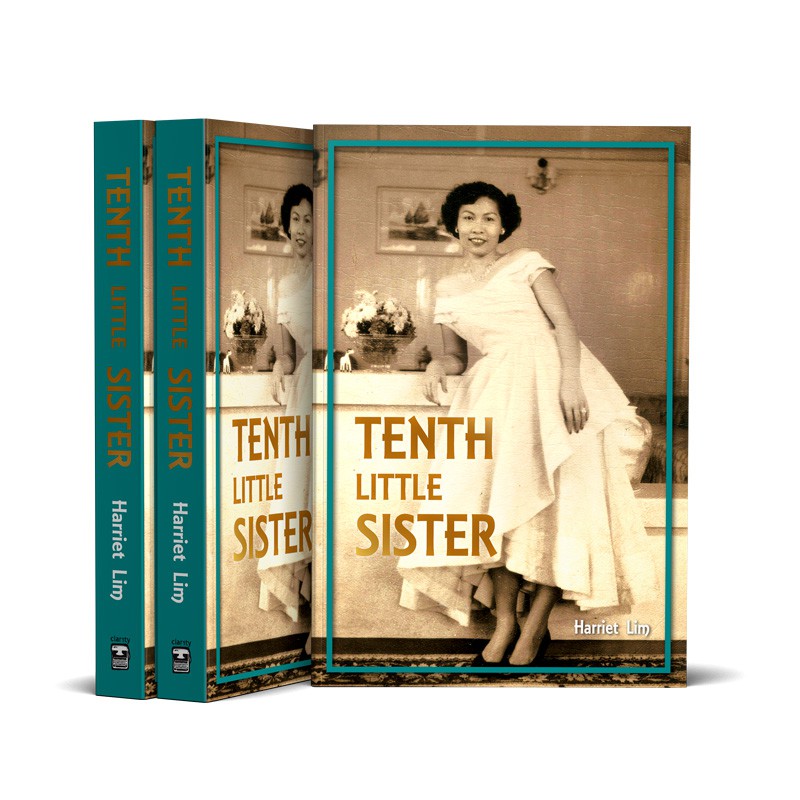  
Tenth Little Sister
A dazzling 'Who's who' of Malaya's wealthy Chinese families in the early 20th century. Infused with Chinese and Nyonya cultures and beliefs of the first and second generation Chinese in old Malaya.
Tenth Little Sister covers the life of Lorraine Leong - a pampered young Cantonese girl born in the rich tin-mining town of Ipoh in the 1920s during British Rule. Growing up amidst her grandfather's family, his six wives and thirty-nine children, Lorraine Leong's life was a mix of the old-world charm and a patriarchal society.

Moving from the City of Millionaires (as Ipoh was referred to in those days) to live with her husband's family on Penang's Millionaires' Row (Northam Road), she became a popular member of the tropical island's elite society. She excelled in contract bridge and represented Malaysia in international bridge tournaments, emerging Champion several times.

Lorraine eventually became one of the earliest women in Penang to divorce her husband, despite bearing no qualifications and four children in tow. With the mindset of the times, when a woman's value was determined more by the men in her life than her own worth, this book brings awareness to the later generations of the obstacles and prejudice women of the past faced and lived with.

Security policy

Delivery policy
ABOUT THE AUTHOR
Harriet Lim was born in Singapore but grew up in Penang. A mother of three, she is the President of Soroptimist International Club of Penang, part of a global group which works to improve the lives of women and girls. She is also a member of WomenBizSense (WBS) and International Women's Association (IWA).
Softcover
140 x 210mm
320pp
B&W throughout
ISBN 9789671765739
You might also like